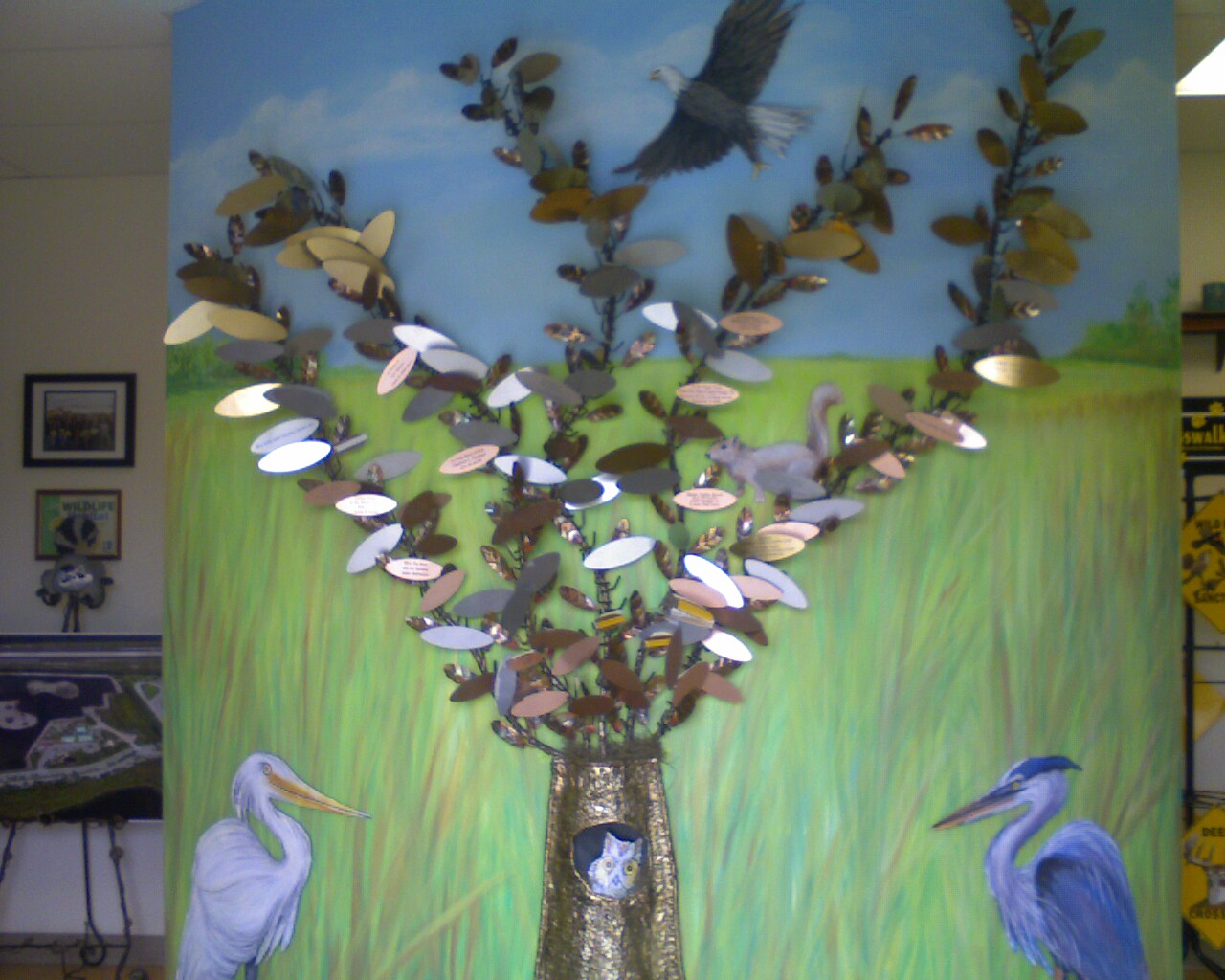 TREE OF LIFE
DO YOU WANT TO HELP GIVE LIFE TO THE
SAWGRASS NATURE CENTER & WILDLIFE HOSPITAL ?
You can do just that by adding your name (or that of a loved one) to our "TREE OF LIFE". The Tree of Life is prominently displayed on a beautifully painted mural of the Everglades located in the main lobby of our administration building for all to see. Leaves will be engraved with the names of those who have helped give the Sawgrass Nature Center life and who provided funds to help save the lives of our wildlife patients. The leaves of the tree will be copper, silver and gold and can be engraved as you wish with donations of $100, $250 or $500, respectively. You can buy a leaf on the tree to celebrate special occasions like birthdays, graduations, or retirements, or to show your appreciation for the care provided for a wildlife patient.
A Great Blue Heron, Egret, Owl, Fox, Raccoon, Squirrel, Turtle, Frog, Birds & Butterflies are also available for donations of $1,000 to $5,000. And one special Eagle available for a donation of $10,000!
Download a TREE OF LIFE SPONSORSHIP FORM here.