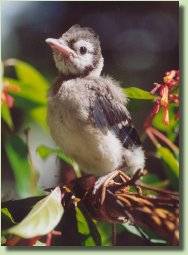 Be A Friend To Wildlife
Your support will help us fulfill our mission of providing public education about South Florida's fragile and unique environment and caring for injured, sick or orphaned animals brought to our wildlife hospital.
Your membership and donations help to fund our day to day operations which are not funded by any tax dollars and rarely by grants. Your generosity  provides  us with the resources needed  to continue helping animals and educating people.


or Download a MEMBERSHIP FORM here.

and send it to members@sawgrassnaturecenter.org

With your SNC membership, you will receive:

Free Admission to Sawgrass Nature Center

Discounts on educational programs , Camp Wild, special events, and the SNC Gift Shop

Our newsletter, the Nature News

Invitations to special events