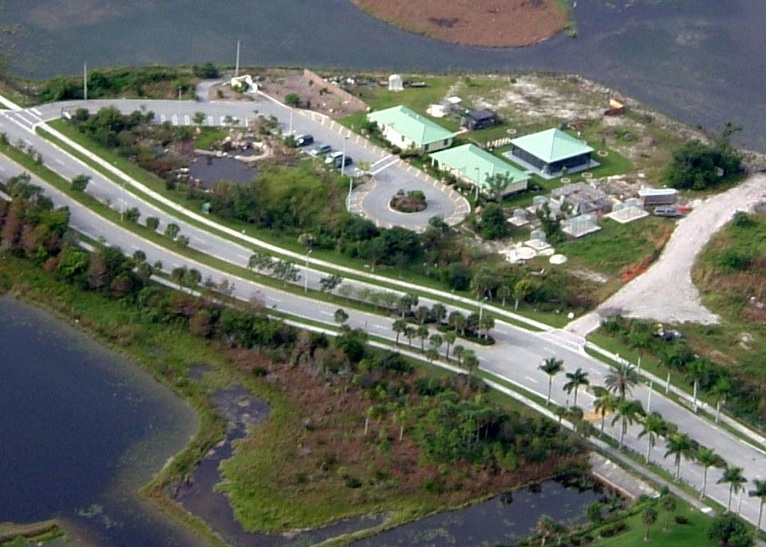 SAWGRASS NATURE CENTER & WILDLIFE HOSPITAL
3000 Sportsplex Drive, Coral Springs, FL 33065
(954) 752-WILD (9453) 
The SAWGRASS NATURE CENTER & WILDLIFE HOSPITAL is a private non-profit 501 (c) (3) organization. Our Center is located on 5 acres of land in the Sportsplex Park, donated by the City of Coral Springs (adjacent to the Sawgrass Expressway between Sample Road and Royal Palm Blvd.). The Nature Center is a place where people of all ages can come to observe birds, mammals, reptiles and native plants and learn to appreciate the beauty of nature in South Florida. 
We currently have two buildings on site: a multi-purpose building with a meeting room, nature gift boutique, offices, and restrooms; and the wildlife hospital where wild native animals are treated, rehabilitated, and released back into the wild. Non-releasable and exotic animals & birds will allow a close-up viewing opportunity in the Center's permanent exhibit area. Animals and birds will be housed in natural-looking habitats and aviaries. We also have an outdoor classroom to hold educational programs, lectures, camp, parties, group activities, and to host meetings.

The Sawgrass Nature Center Administration Building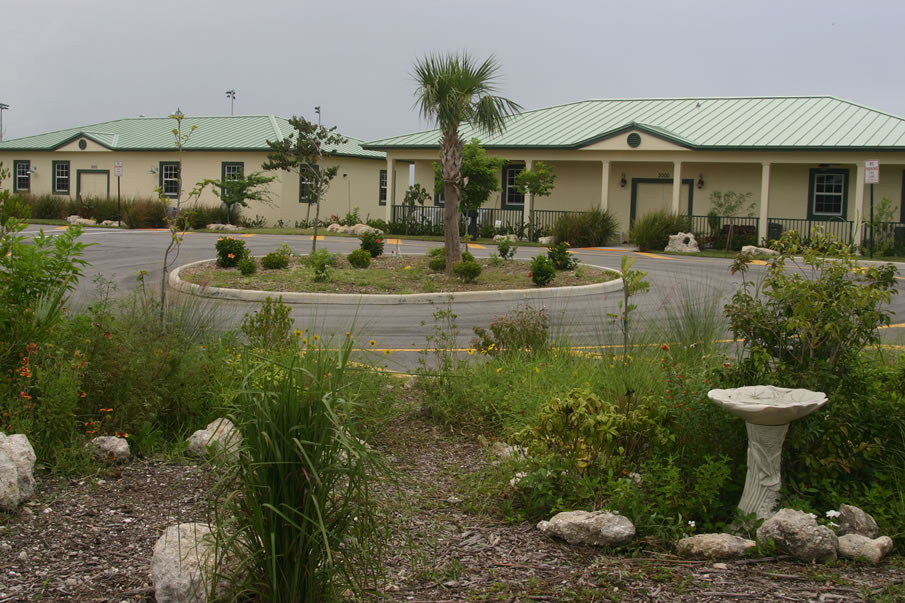 A view of the Hospital and Administration Buildings 
Included in our future plans are additional permanent nature exhibits, "Wild World" an interactive children's area for small group activities and gatherings, a chickee hut and Native American Exhibit area, tot lot, and a self guided nature trail through our native gardens and pond area. We also hope to add an additional building to hold our museum, wet labs, additional meeting space, and craft room. 
Our education programs focus on Florida's native wildlife and their natural habitat. Professional staff and trained volunteers will conduct programs on ecology, natural history, wildlife rehabilitation, and conservation. Classes are held at the Center or on field excursions. These trips will provide additional opportunities to view, photograph, or sketch wildlife in its natural surroundings. The Center will also offer summer and holiday camp to school-aged children, and weekly pre-school activities. The SNC provides a variety of educational programs to increase people's awareness of the wildlife around them and to encourage preservation of natural habitats. The SNC strives to strengthen the bond between people and the living earth by stimulating curiosity about the natural world, exciting the intellect with ecological insights, and inspiring a sense of wonder and stewardship for our planet. The SNC offers a variety of programs to educate and entertain students of all ages. We use live animals along with specimens, artifacts, and other presentation material, making our programs dynamic, personal, memorable, and fun! 
To obtain more information about the Center's educational, sponsorship, volunteer, or membership opportunities please call our office at (954) 752-WILD (9453).